Post by ddevilfingers on May 6, 2009 9:35:35 GMT
You guys have probably seen most of this before...but here goes again! Should get around to listing it all one of these days too..... ( as in making a list of what I have not listing on ebay)
Overview 2012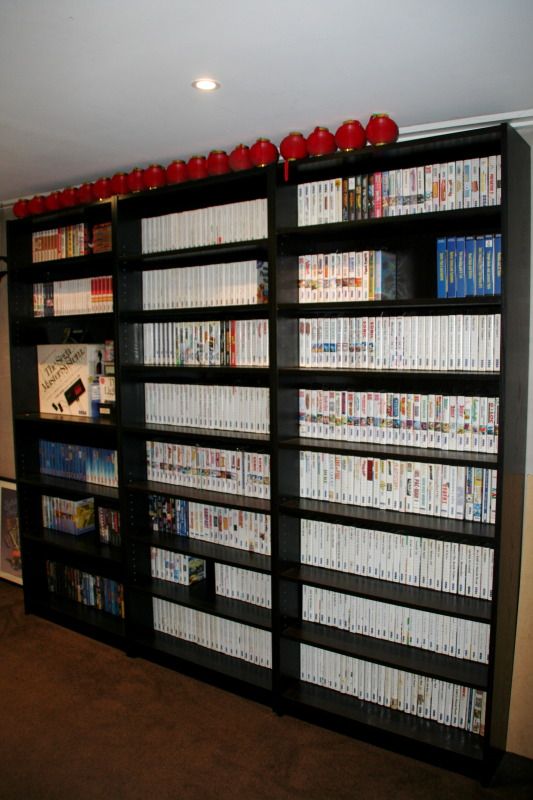 Australian Double Packs (ONE more to find)
All known Australian Silver Releases
Pat Riley Basketball - Proto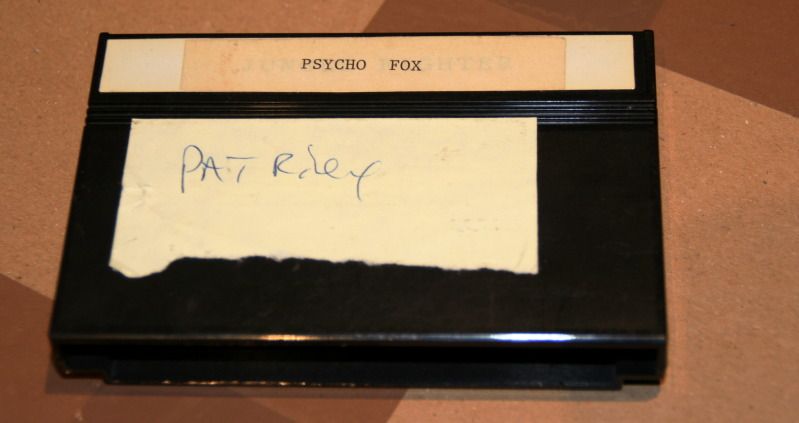 Astro Warrior & Pit Pot Proto/Prerelease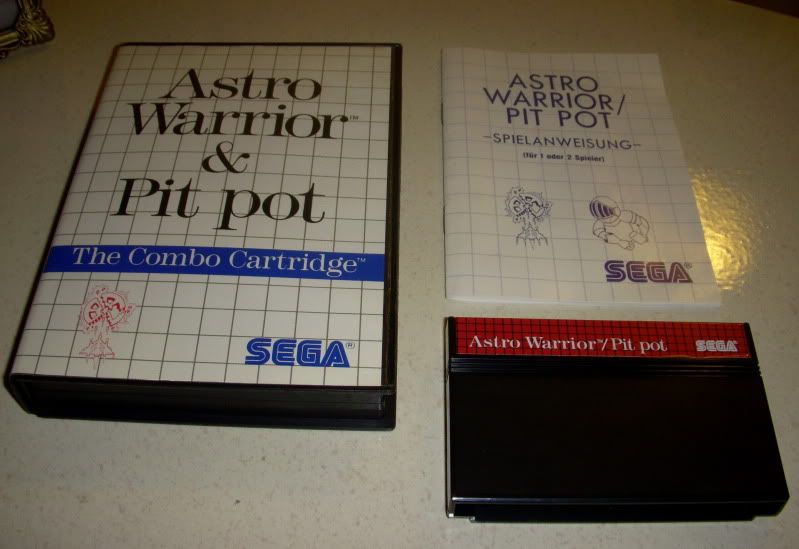 Card Games - US/Euro/Australia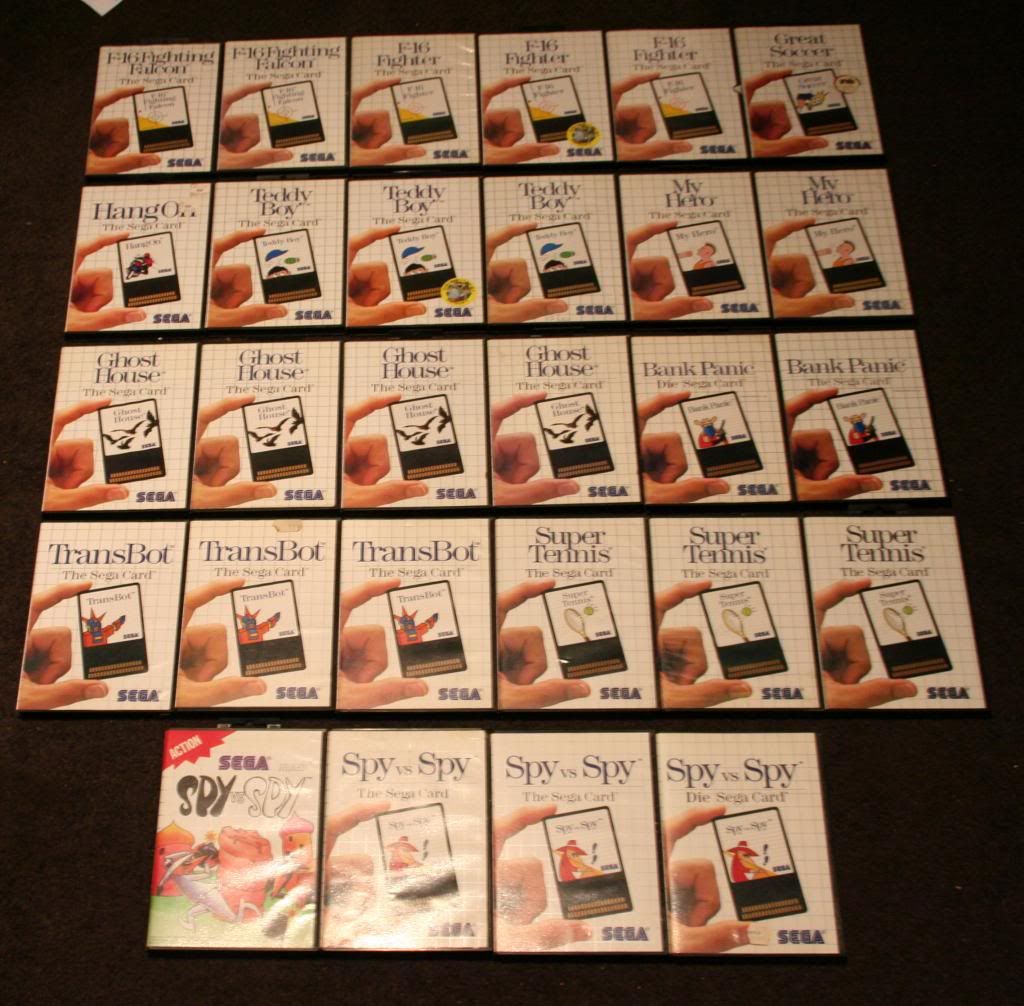 An interesting Korean pirate cart
Tec Toy Games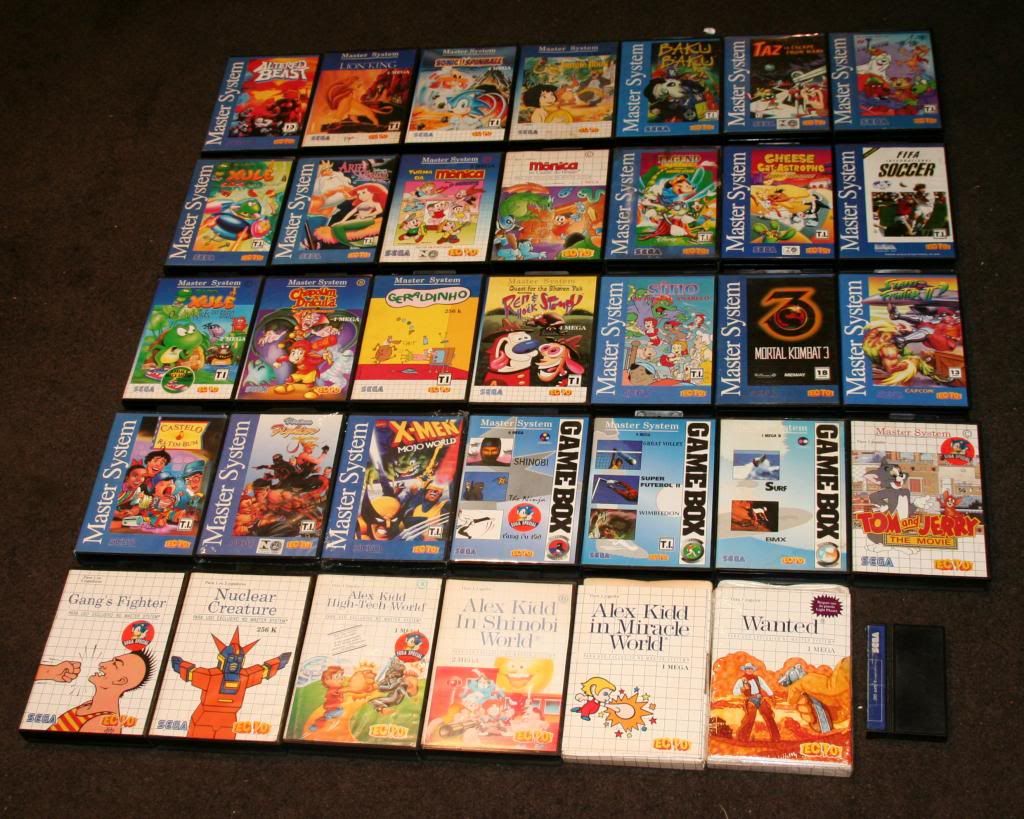 US Rereleases
Reproductions/Homebrew
Classics
Japan/Mark III
Jungle Book - Variants so far...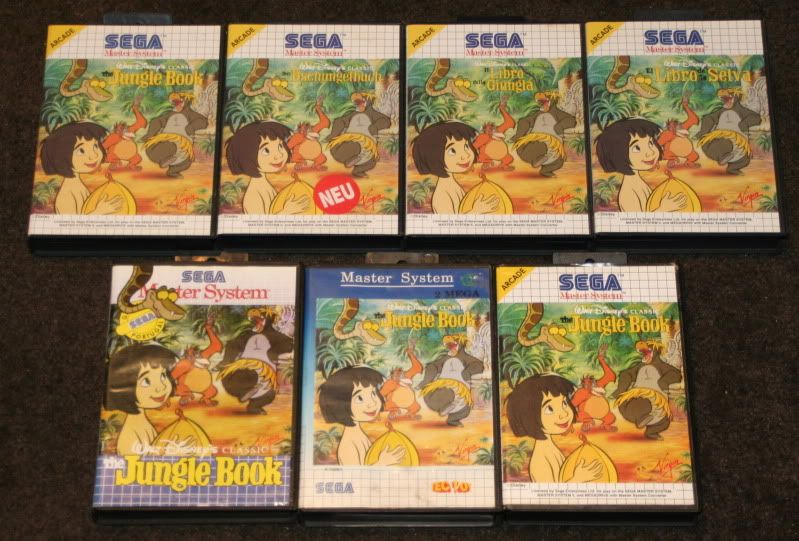 Lion King - Variants so far...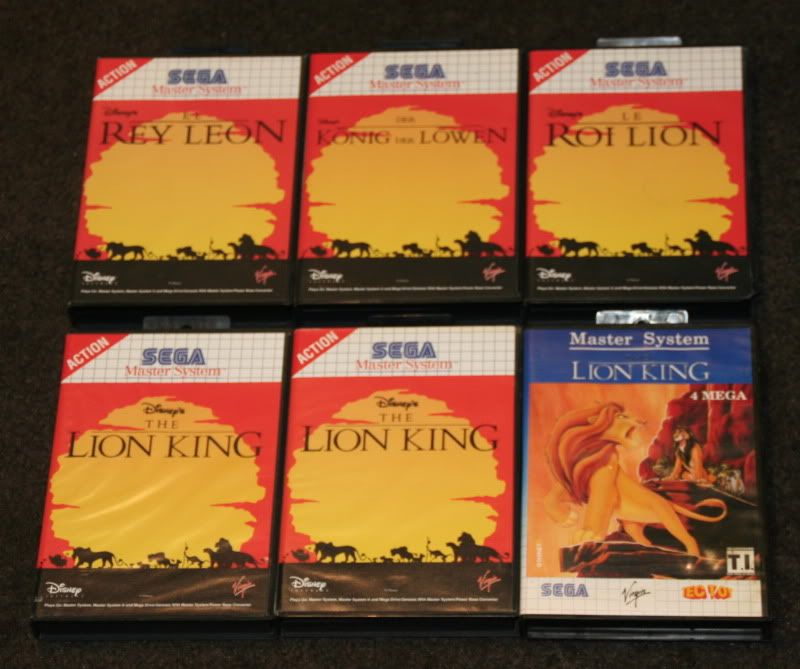 Kiosk Carts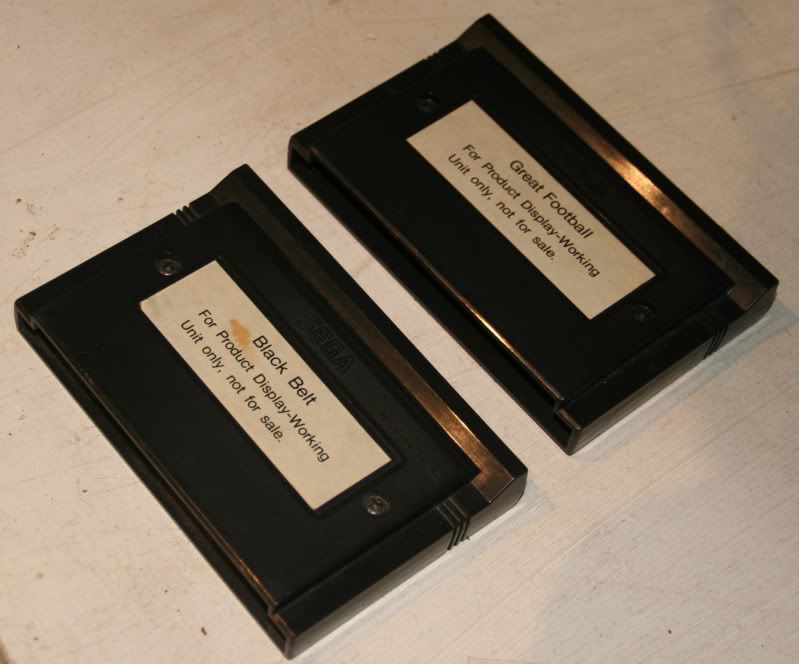 Ghouls n Ghosts Demo cart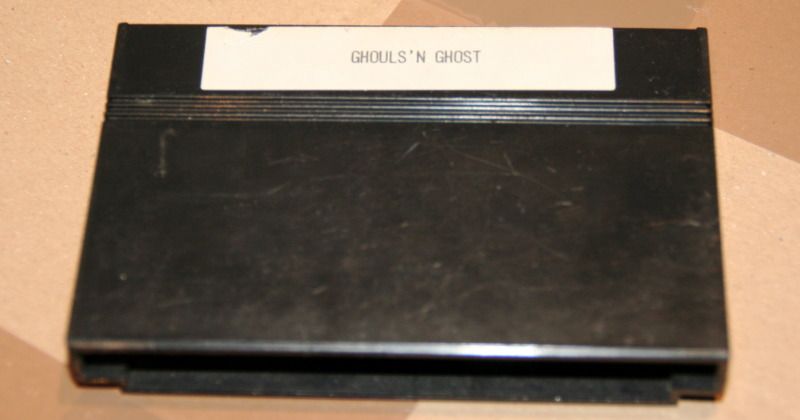 Some cool rarer ones from the collection.....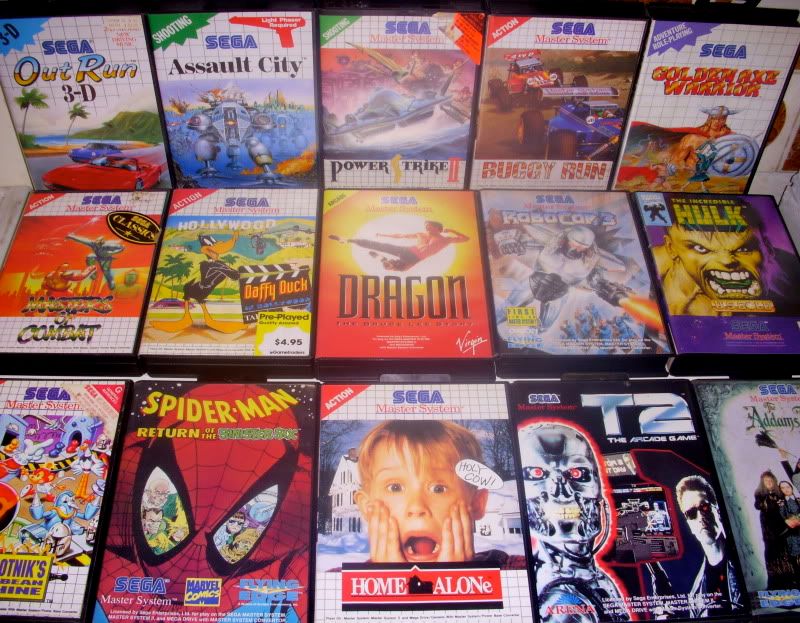 Purples
Smurf-tastic
Korean Games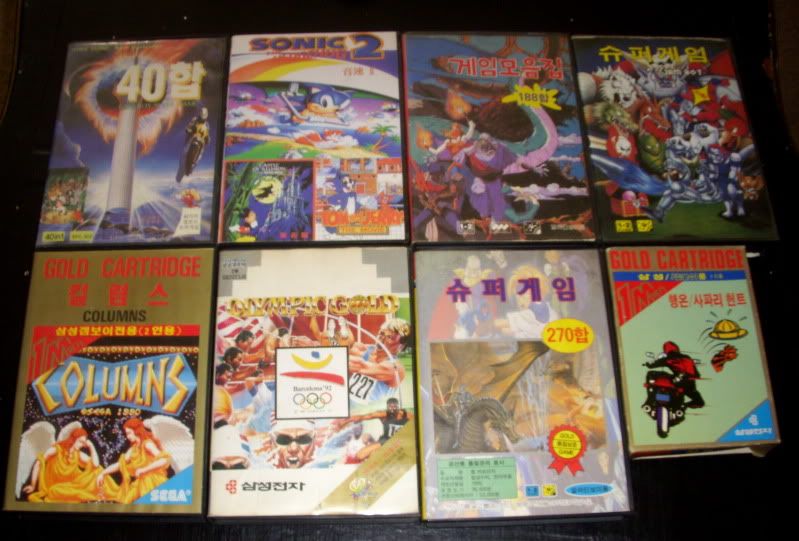 Thanks for letting me share. I am really happy with the progress over the past year and looking forward to seeing where it goes from here!
EDIT: Made a list finally, should make things easier to keep track of!
GRAND TOTAL 675
OZISOFT & AUSTRALIAN
4 in 1 Pirate Cart (possibly South African) [CB]
8 in 1 Pirate Cart (possibly South African) [CB]
Aladdin & GP Rider
(Double Pack)
Lemmings & Trivial Pursuit
(Double Pack)
Road Rash & Asterix
(Double Pack)
Jungle Book & Jurassic Park
(Double Pack)
Mortal Kombat & Wolfchild
(Double Pack)
Sonic 2 & Super Monaco GP II
(Double Pack)
Ayrton Senna & Tazmania
(Double Pack)
The Lion King & GLoc
(Double Pack)
Spiderman II and Wanted
(Double Pack)
4 Pak All Action [CIB]
Ace of Aces [CIB]
Action Fighter (softbox) (CIB)
Aerial Assault (CIB)
Aerial Assault (rental)
After Burner [CIB]
Aladdin (Silver) [CIB]
Aladdin [CIB]
Alex Kidd in Shinobi World [CIB]
Alex Kidd in Shinobi World (softbox) [CIB]
Alex Kidd: High Tech World [CIB]
Alex Kidd: The Lost Stars [CIB]
Alien 3 [CB]
Alienstorm [CIB]
Altered Beast [CB]
American Pro Football (CIB)
American Baseball [CB]
Arcade Smash Hits [CIB]
Action Fighter [CIB]
Asterix [CIB]
Asterix and the Secret Mission [CIB]
Asteris and the great Rescue [CIB]
Astro Warrior/Pit Pot (soft box) [CB]
Astro Warrior/Pit Pot [CIB]
Assault City [CIB]
Aztec Adventure [CIB] (Landscape Manual)
Aztec Adventure [CIB] (Portrait Manual)
Back To The Future II [CIB]
Back To The Future III [CB]
Bank Panic (CIB)
Bank Panic (softbox) (CB)
Bart vs The World [CB]
Basketball Nightmare [CIB]
Batman Returns [CB]
Battle Outrun (softbox) (CB)
Black Belt (CIB)
Bomber Raid [CIB]
Bonanza Bros [CIB]
Bubble Bobble [CB]
Buggy Run [CIB]
California Games (soft box) [CB]
California Games [CIB]
California Games 2 [CIB]
Captain Silver [CIB]
Casino Games (CIB)
Casino Games (CIB) (Manual Variation)
Castle of Illusion [CIB]
Castle of Illusion (hints n tips label) [CIB]
Choplifter (soft box) [CIB]
Choplifter [CIB]
Choplifter (CIB) (Cartridge Variation)
Chuck Rock (soft box) [CIB]
Chuck Rock [CIB]
Chuck Rock II [CIB]
Cloud Master [CB]
Columns [CIB]
Cool Spot [CIB]
Crash Dummies [CB]
Cyborg Hunter [CIB]
Daffy Duck In Hollywood [CIB]
Danan: The Jungle Fighter [CIB]
Dead Angle [CIB]
Deep Duck Trouble [CIB]
Desert Strike [CIB]
Double Dragon (softbox)
Double Dragon [CIB]
Double Hawk [CB]
Dick Tracy [CIB]
Dragon Crystal [CIB]
Dr. Robotnik's Mean Bean Machine [CIB]
Dynamite Duke [CIB]
Ecco The Dolphin (Silver) [CIB]
Ecco The Dolphin [CIB]
Enduro Racer [CIB]
Enduro Racer [CIB] (manual variation)
Enduro Racer[CB] (softbox)
E-Swat [CB]
F-16 Fighter [CIB]
F1 [CIB]
Fantasy Zone [CIB]
Fantasy Zone II [CIB]
Fantasy Zone - The Maze [CIB]
Fantasy Zone (soft box) [CIB]
Gain Ground [CIB]
Gangster Town [CIB]
Gauntlet [CIB]
George Formans KO Boxing [CIB]
Ghost House [CIB]
Ghost House [CIB] (Manual Variation)
Ghost House (card) [CIB]
Ghostbusters [CIB]
Ghouls n Ghosts [CB]
Global Defense [CIB]
Global Gladiators [CIB]
G-Loc [CIB]
Golden Axe [CB]
Golvellius [CIB]
GP Rider [CIB]
Great Golf [CIB]
Hang On [CIB]
Hang On [CIB] (manual variation)
Hang On (card) [CIB]
Hang On (card) [C]
Heavyweight Champ [CIB]
Heroes Of The Lance [CIB]
Impossible Mission [CB]
Indiana Jones and the Last Crusade [CIB]
James Bond 007: The Duel [CIB]
James Pond 2 - Codename Robocod [CIB]
Joe Montana Football [CIB]
Jungle Book [CIB]
Jurassic Park [CIB]
Klax [CIB]
Krustys Funhouse [CIB]
Kung Fu Kid [CIB]
Land of Illusion [CIB]
Laser Ghost [CIB]
Lemmings [CIB]
Line Of Fire [CB]
Lord of The Sword [CIB]
Lucky Dime Caper Starring Donald Duck [CIB]
Marble Madness [CIB]
Masters Of Combat [CIB]
Master of Darkness [CIB]
Mercs [CIB]
Moonwalker [CIB]
Mortal Kombat [CIB]
Mortal Kombat II (Silver) [CIB]
Mortal Kombat II [CIB]
Ms Pacman [CIB]
My Hero (CIB)
My Hero (card) [CIB]
Ninja Gaiden [CIB]
Olympic Gold (CIB)
Olympic Gold (Souvenir Book Version) (CIB)
Operation Wolf [CIB]
Operation Wolf [CIB] (manual variation)
Outrun [CB]
Outrun Europa [CIB]
Pac Man [CIB]
Paper Boy [CB]
Parlour Games (CIB)
Parlour Games (CIB) (Manual Variation)
PGA Tour Golf [CIB]
Populous [CIB]
Power Strike [CIB]
Power Strike II [CIB]
Predator 2 [CIB]
Pro Wrestling [CIB]
Prince of Persia [CIB]
Psychic World (CIB)
Psycho Fox [CIB]
Putt and Putter [CIB]
Rainbow Islands [CIB]
Rambo III (softbox) (CIB)
Rampage [CIB]
Rampart [CB]
Rastan [CIB]
R.C Grand Prix [CIB]
R.C Grand Prix [CIB] (cartridge variation)
Renegade [CIB]
Rescue Mission [CIB]
Rescue Mission (soft box) [CIB]
Road Rash [CIB]
Robocop vs Terminator [CIB]
R-Type (soft box) [CIB]
Running Battle [CIB]
Sagaia [CIB]
Scramble Spirits [CIB]
Secret Command [CIB]
Secret Command (softbox) (CIB)
Sega Chess [CIB]
Shadow Dancer - The Secret of Shinobi [CIB]
Shadow of The Beast [CIB]
Shanghai [CIB]
Shinobi [CB]
Shinobi (softbox) (CIB)
Shooting Gallery [CIB]
Slap Shot (softbox) (CIB)
Slap Shot [CIB]
Sonic the Hedgehog [CIB]
Sonic the Hedgehog (hints n tips label) [CIB]
Sonic the Hedgehog 2 [CIB]
Sonic Chaos [CIB]
Sonic Spinball (Silver) [CIB]
Space Gun [CIB]
Space Harrier 3D (soft box) [CIB]
Spaceharrier [CIB]
Special Criminal Investigation [CIB]
Speedball [CIB]
Speedball 2 [CB]
Spellcaster [CIB]
Spiderman [CIB]
Spiderman - Return of the Sinister Six [CIB]
Spy vs Spy [CIB]
Star Wars [CB]
Strider [CIB]
Strider II [CIB]
Submarine Attack [CB]
Summer Games [CIB]
Super Monaco GP [CIB]
Super Monaco GP II [CIB]
Super Off Road [CB]
Super Space Invaders [CB]
Super Tennis [CIB]
Super Tennis (CIB) (Manual Variation)
Taito Chase HQ [CIB]
Taito Chase HQ [CIB] (cart variation)
Taz-Mania [CIB]
Tecmo World Cup '93 [CB]
Teddy Boy [CIB]
Teddy Boy (Card) [CIB]
Teddy Boy [CIB] (softbox)
Tennis Ace [CB]
Terminator 2:Judgement Day [CIB]
The Cyber Shinobi [CB]
The Incredible Hulk [CIB]
The Ninja [CIB]
The Terminator
Thunderblade [CIB]
Thunderblade (softbox) [CIB]
Time Soldiers [CB]
Tom and Jerry The Movie [CIB]
Transbot [CIB]
Vigilante [CIB]
Wanted [CIB]
Wimbledon [CIB]
Wimbledon II [CIB]
Winter Olympics [CB]
Winter Olympics (flag cover) [CIB]
Wolfchild (sealed) [CIB]
Wonder Boy In Monster Land [CIB]
Wonderboy [CIB]
Wonderboy [CIB] (manual/cart variation)
Wonderboy 3 (Silver) [CIB]
Wonderboy 3 [CIB]
Wonderboy 3 [CIB] (hintsntips label)
Wonderboy In Monster World [CIB]
World Class Leader Board [CIB]
World Cup Italia '90 [CIB]
World Cup USA '94 [CIB]
World Cup USA '94 (Silver) [CIB]
World Games [CIB]
World Grand Prix [CIB]
World Soccer (softbox) (CIB)
Xenon 2
Zillion [CIB]
Zillion 2 [CIB]
Total=260US GAMES

Action Fighter ® [CIB]
Aerial Assault [CIB]
After Burner [CIB]
After Burner (Sega for the 90's) [CIB]
Alex Kidd in Shinobi World [CIB]
Alex Kidd in Miracle World (rerelease) [CIB]
Alex Kidd in Miracle World [CIB]
Alex Kidd: The Lost Stars [CIB]
Alex Kidd in High Tech World [CIB]
Alf [CIB]
Alien Syndrome [CIB]
Altered Beast [CIB]
Astro Warrior ℠ [CIB]
Aztec Adventure [CIB]
Black Belt (rerelease) [CIB]
Black Belt ® [CIB]
Black Belt ℠ [CIB]
Black Belt [Kiosk Cart]
Blade Eagle 3D [CIB]
Bomber Raid [CIB]
California Games [CIB]
California Games (rerelease) [CIB]
Casino Games [CIB]
Captain Silver [CIB]
Castle of Illusion - Starring Mickey Mouse [CIB]
Choplifter (rerelease) [CIB]
Choplifter ® [CIB]
Cloud Master (Sega for the 90's) [CIB]
Columns [CIB]
Cyborg Hunter [CIB]
Dead Angle [CIB]
Dick Tracey [CIB]
Double Dragon [CIB]
Double Dragon (rerelease) [CIB]
Enduro Racer (rerelease) [CIB]
Enduro Racer ® [CIB]
E-Swat [CIB]
Fantasy Zone ℠ [CIB]
Fantasy Zone (rerelease-red) [CIB]
Fantasy Zone (rerelease-blue) [CIB]
Fantasy Zone II [CIB]
Fantasy Zone: The Maze [CIB]
F16 Fighting Falcon (Card) ℠ [CIB]
F16 Fighting Falcon (Card) ℠ [CIB] (blue ink variation)
F16 Fighting Falcon (Card) ® [CIB] (black ink variations)
Gangster Town ® [CIB]
Galaxy Force [CIB]
Ghostbusters ® [CIB]
Ghostbusters (rerelease) [CIB]
Ghost House (card) [CIB] SM
Ghost House (card) [CIB] ®
Ghouls n Ghosts (DEMO)
Ghouls n Ghosts [CB]
Global Defense [CIB]
Golden Axe [CIB]
Golvellius: Valley of Doom [CIB]
Great Baseball [CIB]
Great Basketball [CIB]
Great Golf ® [CIB]
Great Soccer ® [CIB]
Great Football [CIB]
Great Ice Hockey [CIB]
Great Volleyball [CIB]
Hang-on/Astro Warrior (MADE IN CHINA [sticker], ®) [CIB]
Hang-on/Astro Warrior (MADE IN HONG KONG, ®) [CIB]
Hang-on/Astro Warrior (Made in Taiwan ® ) [CIB]
Hang-on/Astro Warrior (Made in Taiwan, ℠) [CIB]
Hang-on/Safari Hunt (M A D E I N J A P A N, ℠) [CIB]
Hang-on/Safari Hunt (MADE IN JAPAN, ℠) [CIB]
Hang On/Safari Hunt (℠ Made in Taiwan) [CIB]
Hang On/Safari Hunt (® Made in Hong Kong) [CIB]
Hang On/Safari Hunt (® Made in China) [CIB]
Hang On/Safari Hunt (® Made in Taiwan) [CIB]
Joe Montana Football [CIB]
Kenseiden [CIB]
King's Quest [CIB]
Kung Fu Kid [CIB]
Lord of the Sword [CIB]
Marksman Shooting/Trap Shooting ℠ [CIB]
Maze Hunter 3D [CIB]
Monopoly (sealed) [CIB]
Monopoly (Mony Poly variation) [CIB]
Montezumas Revenge [CIB]
Miracle Warriors [CIB]
Missile Defense 3D (sealed) [CIB] (made in Hong Kong)
Missile Defense 3D (sealed) [CIB] (made in Japan)
Moonwalker [CIB]
My Hero ℠ [CIB]
My Hero (card) ® [CIB]
Ninja,The ® [CIB]
Ninja,The ℠ [CIB]
Outrun [CIB]
Outrun (rerelease) [CIB]
Paperboy [CIB]
Parlour Games [CIB]
Pat Riley Basketball (Prototype)
Penguin Land [CIB]
Phantasy Star (rerelease) [CIB]
Phantasy Star [CIB]
Power Strike (Mail Order version) [CIB]
Poseiden Wars 3D [CIB]
Pro Wrestling ® [CIB]
Pro Wrestling ℠ [CIB]
Psycho Fox (Psyco Fox Misprint) [CIB]
Quartet ® [CIB]
Quartet ℠ [CIB]
Rambo (rerelease) [CB]
Rambo ℠ [CIB]
Rambo III [CIB]
Rampage [CIB]
Rastan [CB]
R.C Grand Prix [CIB]
Reggie Jackson Baseball (rerelease) [CIB]
Reggie Jackson Baseball [CIB]
Rescue Mission [CIB]
Rocky [CIB]
R-Type [CIB]
Slap Shot [CIB]
Shanghai [CIB]
Shanghai [CIB] (sealed)
Shooting Gallery ® [CIB]
Shinobi [CIB]
Space Harrier 3D [CIB]
Space Harrier ℠ [CIB]
Space Harrier ® [CIB]
Spellcaster [CIB]
Spiderman (w/UPC) [CIB]
Sports Pad Football [CIB]
Spy vs Spy (card) [CIB]
Super Monaco GP [CIB]
Super Tennis (card) ℠ [CIB]
Super Tennis (card) ® [CIB] (black ink manual)
Super Tennis (card) ® [CIB] (blue ink manual)
Teddy Boy (card) [CIB]
Time Soldiers [CIB]
Thunderblade [CIB]
Transbot (card) [CIB]
Vigilante (Sega for the 90's) [CIB]
Walter Payton Football [CIB]
Wanted (Sega for the 90's) [CIB]
Where in the World is Carmen Sandiego [CIB]
Wonderboy ® [CIB]
Wonderboy 2 [CIB]
Wonderboy III [CIB]
World Grand Prix [CIB]
Y's: The Vanished Omens [CB]
Zaxxon 3D (sealed) [CIB]
Zillion ® [CIB]
Zillion [CIB] (weird print variation)
Zillion 2 [CIB]
Total=149CANADIAN RELEASES
Hang On/Safari Hunt (Irwin) [CIB]
Galaxy Force EU (Canadian UPC sticker)
Ghostbusters EU (Canadian UPC sticker)
Golvellius US (Canadian UPC sticker)
California Games EU (Canadian UPC sticker)
Casino Games EU (Canadian UPC sticker)
Dead Angle EU (Canadian UPC sticker)
Alex Kidd in Miracle World (Canadian UPC sticker)
Cloud Master (Canadian UPC sticker)
EURO GAMES

Action Fighter [CIB]
Addams Family [CIB]
Aerial Assault [CIB]
Alex Kidd in Shinobi World [CIB]
Alex Kidd In Miracle World ("Now, there are no limits ®")
Alex Kidd In Miracle World ("Now, there are no limits (sm)")
Alex Kidd In Miracle World (NO "Now there are no limits)
Alex Kidd In Miracle World (DEU) [CIB]
Alien 3 [CIB]
Altered Beast [CIB]
Asterix [CIB]
Asterix and the Great Rescue [CIB]
Asterix and the Secret Mission [CIB]
Asterix and the Secret Mission (Classics) [CIB]
Air Rescue [CB]
After Burner [CIB]
Andre Agassi Tennis [CIB]
Assault City (Light Phaser Edition) [CIB]
Astro Warrior/Pit Pot [CIB] (Proto/Pre-Release)
Ayrton Senna's Super Monaco GP II (Classics) [CIB]
Ayrton Senna's Super Monaco GP II [CIB]
Bart vs The World [CIB]
Bart vs The Space Mutants (Portuguese Purple) [CIB]
Bank Panic {CIB}
Bank Panic (card) (DEU) [CIB]
Bank Panic (card) [CIB]
Batman Returns (Classic) [CIB]
Batman Returns [CIB]
Bubble Bobble [CIB]
Bomber Raid [CB]
Back to The Future III [CIB]
Back To The Future II [CB]
California Games [CIB]
California Games II [CIB]
Castle of Illusion [CIB]
Championship Hockey [CIB]
Champions of Europe [CIB]
Cheese Catastrope: Starring Speedy Gonzales [CB]
Chuck Rock 2 [CIB]
Cloud Master (wanted description variant) [CIB]
Columns [CIB]
Cool Spot [CIB]
Cosmic Spacehead [CIB]
Cyborg Hunter [CIB]
Desert Speedtrap [CIB]
Desert Speedtrap (Classics) [CIB]
Desert Speedtrap (Portuguese Purple) [CIB]
Dragon - The Bruce Lee Story [CIB]
Double Dragon [CIB]
Double Dragon [CIB] (8 language)
Dracula [CIB]
Enduro Racer (CIB)
F-16 Fighter (card) [CIB]
F-16 Fighter (card) (ITA) [CIB]
F16 Fighter (card) [CIB]
Fantasy Zone [CIB]
Fantasy Zone II [CIB]
Fantastic Dizzy (CIB)
Fire and Forget II [CIB]
Flash, The (classics) [CB]
Flash, The [CB]
Flintstones, The [CIB]
Golden Axe [CIB]
Golden Axe Warrior [CIB]
Galaxy Force [CB]
Ghost House (card) (ITA) [CIB]
Great Football (Kiosk Cart)
Great Volleyball [CIB]
Global Gladiators [CIB]
Golfamania [CIB]
Great Baseball [CIB]
Great Soccer (card) (DEU) [CIB]
Home Alone [CIB]
Indiana Jones (Portuguese Purple) [CIB]
Indiana Jones [CIB]
James Pond II:Robocod [CB] (Kixx)
Jungle Book, The [CIB]
Jungle Book, The (ITA) [CIB]
Jungle Book, The (DEU) [CIB]
Jungle Book, The (FRA) [CIB]
Jungle Book, The (ESP) [CIB]
Jungle Book, The (Portuguese Purple) [CIB]
Jurassic Park [CIB]
Krusty's Fun House [CIB]
Line Of Fire [CIB]
Lion King, The [CIB]
Lion King, The (Greek Sticker) [CIB]
Lion King, The (ITA) [CIB]
Lion King, The (DEU) [CIB]
Lion King, The (ESP) [CIB]
Lion King, The (FRA) [CIB]
Lion King, The (UK) [CIB]
Les Schtroumpfs [CB]
Les Schtroumpfs Autour Du Monde [CIB]
Lucky Dime Caper Staring Donald Duck (Classic) [CIB]
Marble Madness [CIB]
Marksman Shooting/Trap Shooting/Safari Hunt [CIB]
Master Games 1 [CIB] (missing monaco manual)
Master of Darkness (classics) [CIB]
Monopoly [CB]
My Hero (card) [CIB]
My Hero (Portuguese Purple) [CIB]
Micro Machines [CIB]
Miracle Warriors [CIB]
New Zealand Story, The [CIB]
Ninja, The [CIB]
Outrun [CIB]
Outrun 3D [CIB]
Olympic Gold [CIB]
Operation Wolf [CIB]
Ottifants, The (Classics) [CB]
Ottifants, The [CIB]
PGA Tour Golf [CIB]
Popolous [CIB]
Phantasy Star [CB]
Pit Fighter [CIB]
Prince of Persia [CB]
Putt and Putter [CB]
Quartet [CIB]
Rainbow Islands [CIB]
Rampage [CIB]
Rampart [CIB]
Road Rash (Portuguese Purple) [CIB]
Road Rash [CB] (Kixx)
Rocky [CIB]
Rescue Mission [CIB]
Robocop 3 [CIB]
Robocop VS Terminator (classics) [CIB]
R-Type [CIB]
Secret Command (ITA) [CIB]
Secret Command [CIB]
Sega World Tournament Golf [CIB]
Sensible Soccer [CIB]
Shanghai [CIB]
Sonic the Hedgehog [CIB] (cart made in China)
Sonic the Hedgehog [CB] (cart made in Japan)
Sonic 2 [CIB]
Sonic 2 [CIB] (master system II variant)
Sonic Spinball [CIB]
Sonic Spinball [CIB] (purple)
Star Wars (Kixx) [CIB]
Speedball [CB]
Spy Vs Spy (card) [CIB]
Spy Vs Spy (card) (ITA) [CIB]
Spy Vs Spy (card) (DEU) [CIB]
Super Kick Off [CIB]
Super Kick Off (US Gold Variation)[CIB]
Super Smash TV (CIB)
Super Tennis (card) [CIB]
Shinobi [CIB] (7 Languages)
Shinobi [CB] (5 Languages)
Streets of Rage [CIB]
Streets of Rage II [CIB]
Spiderman [CIB]
Spiderman - Return of the Sinister Six [CIB]
Spiderman - Return of the Sinister Six (Portuguese Purple) [CB]
Super Tennis [CIB]
T2 - The Arcade Game [CIB]
Teddy Boy (card) [CIB]
Teddy Boy (card) [CIB] (Italian)
Tennis Ace [CIB]
Transbot (card) [CIB]
Transbot (card) (ITA) [CIB]
Transbot (Portuguese Purple) [CB]
Trivial Pursuit [CIB]
Taito Chase H.Q [CB]
Ultima IV [CIB]
Ultimate Soccer [CIB]
Vigilante [CB]
Wanted [CB]
Winter Olympics [CB] (Kixx)
Wimbledon [CIB]
Wimbledon (classics) [CIB]
World Grand Prix [CIB]
World Cup Italia '90 [CIB]
World Soccer [CIB]
WWF Steel Cage Challenge [CIB]
World Cup Italia 90 [CIB]
Wonderboy In Monster World (Classics) [CB]
Wonderboy III: The Dragons Trap [CB]
Zaxxon 3D [CIB]
Zool [CIB]
Total=185
TEC TOY

20 em 1 (C)
As Aventuras da TV Colosso [CIB]
Alex Kidd In Miracle World [CIB]
Alex Kidd In High Tech World [CIB]
Alex Kidd in Shinobi World [CIB]
Altered Beast [CIB]
Ariel The Little Mermaid [CB]
Baku Baku (sealed) [CIB]
Castelo Ra Tim Bum [CIB]
Chapolim X Dracula [CIB]
Cheese Catastrophe [CIB]
Ecco: The Tides of Time [CIB]
FIFA International Soccer [CIB]
Game Box: Serie Esportes Radicais [CIB]
Game Box: Serie Esportes [CIB]
Game Box: Serie Lutas [CIB]
Gang's Fighter [CIB]
Geraldino [CB]
Jungle Book, The [CIB]
Legend Of Illusion [CB]
Lion King, The [CIB]
Monica no Castelo do Dragao [CIB]
Mortal Kombat 3 [CIB]
Nuclear Creature [CIB]
Ren and Stimpy - Quest For The Shaven Yak [CB]
Sapo Xule: Os Invasores Do Brejo [CIB]
Sapo Xule S.O.S Lagoa Poluida [CIB]
Sitio do Picapau Amarelo (sealed) [CIB]
Sonic Spinball (sealed) [CIB]
Street Fighter II [CIB]
Taz in Escape from Mars [CIB]
Tom & Jerry (CIB)
Turma da Monica: O Resgate [CB]
Virtua Fighter Animation (sealed) [CIB]
Wanted (card box - sealed) [CIB]
Xmen- Mojo World [CIB]
Total=36
KOREAN x 15
Olympic Gold [CIB]
Hang On/Safari Hunt (Card Box) [CB]
Sonic 2/Mickey Mouse/Tom & Jerry (Combo Cart) [CB]
Game 188합 [CB]
Hwasung 40합 [CIB]
Columns [CB]
Super Game 270 [CB]
Super Games 40 [CB]
Congo Bongo [CB] (rompack)
GP World [CB] (rompack)
Star Force [CB] (rompack)
Magical Tree [CB] (rompack)
The Freshmen [CB] (rompack)
Tetris [CB]
200 in 1 [CB]
JAPANESE/MARK III
Astro Warrior [CIB]
Alien Syndrome [CIB]
Alex Kidd In Miracle World [CIB]
Anmitsu Hime [CIB]
Chuon Senshi Borgman [CIB]
Final Bubble Bobble [CIB]
High School Kimengumi [CIB]
Nazca 88 [CIB]
Pit Pot (card) [CIB]
Phantasy Star [CIB]
Satellite 7 (card) [CIB]
SDI [CIB]
Sherlock Holmes [CIB]
Space Harrier [CIB]
Tensai bakabon [CIB]
Chack n Pop [IB] (card)
Wonderboy in Monster Land [CIB]
Mak Jong [CIB]
Total=18
REPRODUCTIONS
Dinosaur Dooley
High School Kimengumi
Solomons Key
Sukeban Deka II
Total=4
Homebrew
Digger Chan
Bread and Butter
MISC
Pro Action Reply - Red (CIB)
HES Master/Mega Converter (CB)